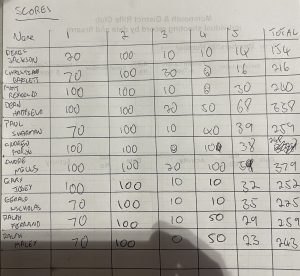 Congrats to Andre Mills for taking 1st today and I'm sure Dean Hadfield will be happy with a 2nd given the competition!
Great to see so many MDRC members not only taking part but clearly improving. Special mentions to Paul Sharman, Ralph F and Gary Josey for their scores – very well done gents!
Here's to March's CoF and let's see what fun they have in store for us all.
Thanks again to the Great Britain Precision Rifle Association for making this happen!